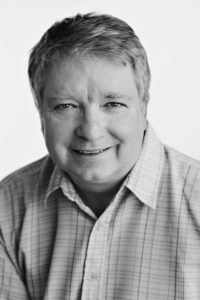 Born in Toronto, Steve graduated from Etobicoke Collegiate and went to study composition and arranging at Humber College. It was there, he became music director for 'You're a Good Man Charlie Brown', and that experience opened his world to Musical Theatre.
While at Humber, Steve wrote his first compositions for the stage, underscoring 'Whispers Of Moonlight' for blind Theatre group Insight Productions. After receiving the Duke Ellington Arranging award and graduating with honours from Humber, Steve toured Canada with pop band 'Jannetta', then returned to the theatre world.
Steve then teamed up with Gregory Heyn, to write the epic musical 'Wauban Anung:The Children's Star'. That began Steve's love for writing for the stage.
He then began a collaboration with Adam Furfaro, writing nine productions for families, including 'The Twisted Tales Series', A Series of five classic fairy tales with a twist.
Since then, Steve has written or arranged over 25 productions for the stage. He has collaborated with award winning playwright Norm Foster writing the musicals 'Jasper Station', 'Race Day', 'Sitting Pretty', 'One Moment' and 'Beside Myself'. Other writing projects include, 'Monsieur d'Eon Is A Woman', 'The BBQ King' 'Ice Time' and 'Stabbat Martha' with Mark Brownell and 'Rum Runners' with Derek Ritschel.
Steve has also provided Musical direction for over 100 productions throughout the United States and Canada, including Theatre Aquarius, The Elgin Theatre, Lighthouse Festival, Drayton Festival Theatres, Vancouver Playhouse, Charlottetown Festival, Showboat Festival, Sunshine Festival, Muskoka Festival, Stage West, Theatre Brockville, Canada's Wonderland, and Theatre Sheridan.
Steve has been on the faculty of the Sheridan Institute's Music Theatre program for over 15 years.